Astronomy
ADVICE: Responding to workplace (and other) bullies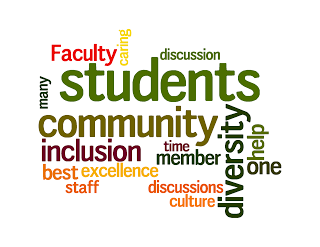 As
previous blog entries
have
discussed
, bullying behavior is a vexing problem in academic communities as it is in other environments. Often bullying is an abuse of power, and the most vulnerable are those with the least power. Conversely, when the bully is a powerful faculty member, even supervisors are frustrated in their efforts to change or block the behavior. Ignoring a problem may have the effect of rewarding the bully, so intervention is highly desirable. Changing behavior is very difficult, and academics are generally untrained in these matters. Here are a couple of strategies I've been trying lately.
1. Call out the bullying behavior - directly when possible, through allies when practical, and always through intervention by institutional leadership including the bully's department chair, dean or other supervisor. Major employers and universities generally have anti-harassment policies which empower such intervention. I'm not talking about a formal complaint process, although that is always an option; however, in most cases the required time and effort create a disincentive to filing a formal complaint. Instead, a quick verbal response, perhaps along the lines described in Speak Up, lets the bully know that infringement of others' rights is inappropriate behavior. It's very important that allies speak up for those harmed by bullying behavior. Become an active bystander.
2. Support the bullied. Listen, show empathy, and provide micro-affirmations to counter micro-aggressions (or macro-, as the case may be). How much better would our days be if we showed kindness daily? Doing so is as helpful to the giver as to the receiver.
Those with privilege - institutional leaders - have the greatest responsibilities in these matters, and should understand the power they wield to shape workplace culture. But the burden for responding to bullies and supporting the bullied must not rest on their shoulders alone.
Further suggestions on response to bullying are welcome. Meanwhile, please tell me what you think of the Speak Up booklet.
-
Preventing Sexual Harassment At Science Fiction Conventions
This week's guest blogger is Nick Murphy. Nick Murphy is an astrophysicist at the Harvard-Smithsonian Center for Astrophysics. His research is on solar physics, including the role of magnetic reconnection in solar eruptions. He is active in several...
-
Guest Post By Debra Fischer: Harassment Hiding In Plain Sight
Today's guest post is by Debra Fischer, a Professor of Astronomy and head of the exoplanets group at Yale University. We?ve all been witnessing the embarrassing charges of sexual harassment by San Diego mayor, Bob Filner. As the number...
-
Harrassment Jeopardy
My actual title is "Teaching employees about harassment law and policy using a game show". But the game show was "Who wants to become avoid making someone a multimillionaire" and both titles were too long. The setting was an all-hands meeting of a university...
-
Bullying: How It Affects You
Today?s guest post is from an anonymous contributor. Joan Schmelz gave a wonderful talk at the Summer AAS in Anchorage, and I was so glad that a topic that certainly has impacted many people was on such prominent display. In fact, I almost wanted to...
-
Report From Anchorage Aas: Cswa Town Hall
I attended my first Summer AAS Meeting last month, in Anchorage, AK. I will admit that the location was a big draw for me. Of course, I fully enjoyed the scientific aspects of the meeting as well. And while 22 hours of sunlight a day is an interesting...
Astronomy